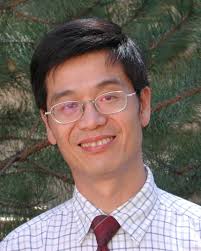 The next CITI talk will take place on 8th November at 10.30 am in Amphi Chappe.
This talk entitled "Who will drive cars ? Public Vehicles for Future Urban Transportation" will be presented by Min-You Wu, from Shangai Jiao-Tong, China.
Abstract
Urban transportation is undergoing a dramatic change. Conventional transportation consisting of private vehicles, taxis and buses will be substituted by trip service with autonomous vehicles. Transition from owning private vehicles to purchasing trip service is one of the most revolutionary changes in this century.
In this talk we discuss issues of autonomous trip services. We will discuss cost reduction of trip services. Three most important factors for low-cost trip services are manpower, energy and ridesharing. We focus on the ridesharing problem. We will discuss various techniques to increasing the sharing factor including passenger transfer, incentive mechanism and advanced booking.
We propose a new paradigm of transportation system for future smart cities, namely, Public Vehicles (PVs). With PVs, the number of vehicles as well as the required parking space will be significantly reduced. There will be less traffic congestion, less energy consumption and less pollution. The key issue of implementing an effective PV system is to design efficient planning and scheduling algorithms. We compare the PV system with conventional systems.
Speaker biography
Min-You Wu is a Professor in the Department of Computer Science and Engineering at Shanghai Jiao Tong University. He serves as the Chief Scientist at Grid Center of Shanghai Jiao Tong University. He is a research professor of the University of New Mexico, USA. His research interests include wireless and sensor networks, vehicular networks, multimedia networking, parallel and distributed systems, and compilers for parallel computers. He has published over 200 journal and conference papers in the above areas. His research has been supported by National Science Foundation, DoD, DoE, DARPA, China 863 program, China 973 program, Ministry of Education of China and Natural Science Foundation of China. He is a Vice Chair of Technical Committee of Computer Architecture, CCF. He is a senior member of IEEE and CCF.