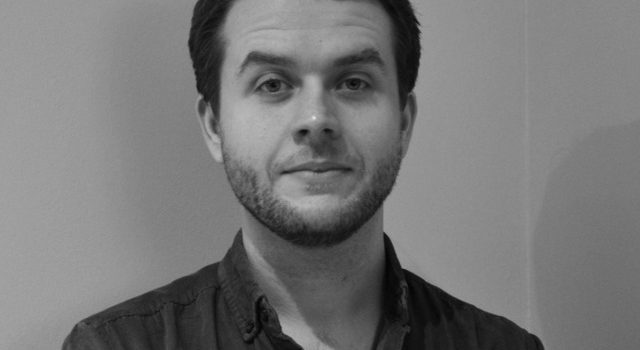 Title: Technologies génératives pour la création musicale : composer à l'échelle du comportement ou de la narration.

Date and Place: 10h Monday 4/7/2022 in TD-C

Speaker: Jérôme Nika (Ircam)
Hosts: Romain Michon and Tanguy Risset (Emeraude project-team)
Abstract: 
Une machine sera-t-elle bientôt capable de remplacer l'humain dans la création musicale ? Pour toute une partie des artisans de l'intelligence artificielle appliquée à la musique, artistes comme scientifiques, il est difficile de répondre à cette question récurrente car ce n'est pas celle qui se pose. En effet, si on "apprend" la musique à des ordinateurs dotés d'une "mémoire" musicale inspirée de la cognition humaine, l'enjeu réside précisément dans le fait de partir de ces modèles pour explorer la production d'une musique nouvelle plutôt que la reproduction d'une musique crédible.
Les recherches associées au sein de l'équipe Représentations Musicales de l'Ircam s'articulent autour de la notion de « mémoire musicale » : son apprentissage, sa modélisation, et sa mobilisation dans un contexte créatif. Elles ont donné naissance à DYCI2lib, une librairie d'agents génératifs pour la performance et la composition musicale combinant les approches libres, planifiées et spécifiées, et réactives de la génération à partir d'un corpus. Ces travaux ont été mis en oeuvres dans le cadre de nombreuses collaborations artistiques et productions musicales, notamment dans le jazz et les musiques improvisées (Steve Lehman, Bernard Lubat, Benoît Delbecq, Rémi Fox, Orchestre National de Jazz), la musique contemporaine (Pascal Dusapin, Ensemble Modern, Alexandros Markeas, Marta Gentilucci), et l'art contemporain (Le Fresnoy – Studio National des Arts Contemporains, Vir Andres Hera) La présentation des pratiques musicales permises par ces instruments génératifs au service de la créativité humaine sera illustrée par des extraits de ces productions récentes.
Bio:
Jérôme Nika est chercheur en technologies génératives pour la création musicale, réalisateur en informatique musicale, et musicien. Diplômé des écoles ENSTA ParisTech et Télécom ParisTech ainsi que du master ATIAM (Acoustique, Traitement du signal, Informatique, Appliqués à la Musique – Sorbonne Université / Ircam / Télécom ParisTech), il a également étudié la composition musicale. Il s'est spécialisé dans l'application de l'informatique et du traitement du signal à la création numérique et à la musique à travers un doctorat (« Prix Jeune Chercheur Science/Musique 2015 », « Prix Jeune Chercheur 2016 », Association Française d'Informatique Musicale) puis en tant que chercheur à l'Ircam (Institut de Recherche et Coordination Acoustique/Musique).
En 2019, il entre au Fresnoy – Studio National des Arts Contemporain en tant que chercheur invité. Cette même année, il travaille sur 3 projets : le projet évolutif Lullaby Experience, du compositeur Pascal Dusapin et deux projets de musique improvisée : Silver Lake Studies en duo avec Steve Lehman et C'est pour ça en duo avec Rémi Fox (projet lauréat de l'aide DICRéAM du CNC pour 2020) .
En 2020, il devient chercheur permanent dans l'équipe Représentations Musicales de l'Ircam où il développe des instruments logiciels en interaction avec des musiciens experts. Plus de 60 concerts et performances artistiques ont mis ces outils en jeu depuis 2016 (Onassis Center, Athènes, Grèce; Ars Electronica Festival, Linz, Autriche; Frankfurter Positionen festival, Frankfurt; Annenberg Center, Philadelphia, USA; Centre Pompidou, Collège de France, LeCentquatre, Paris, France; Montreux Jazz festival, etc.). La dernière production en date, pour laquelle il crée l'électronique générative est le concert "Ex Machina", une collaboration entre Steve Lehman, Frédéric Maurin, et l'Orchestre National de Jazz, créé le 11 février 2022 à la Maison de la Radio et diffusé sur France Musique.