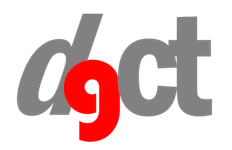 The Centre of Innovation in Telecommunications and Integration of service (CITI) Laboratory and the DiGital Content Technologies Pte Ltd (DGCT) Company are proud to announce a research collaboration in the emerging field of Smart Cities and Internet of Things. DGCT has built a deep expertise in providing technological solutions for digital Out-Of-Home media digital architecture, combining content distribution and viewers behaviour measurement solutions in public locations such as airports, shopping malls, retail networks. With the smart evolution of cities and the integration of devices in human everyday life, DGCT and the Dynamid team will jointly work on a large and saling distributed infrastructure – especially "P2P Dissemination and Semantic Aggregation of Multimedia Informations sensed in Smart Cities".
Laurent Fabry, head of DGCT: "Digital out of home advertising contributes to the increasing demand of smart cities infrastructures. Sensing anything from traffic and footfall are keys for urban planning and financing of public infrastructure and services. Autonomous sensing and media distribution architecture are key milestones for implementing brick-and-mortar programmatic scheduling."

About DGCT
DiGital Content Technologies Pte Ltd (DGCT) is a technology based company located in Singapore. The company is specialised in software based system integration for OOH media, digital signage, and distributed sensor based platform.
DGCT is developing the adooh™ platform – a registered trademark of DGCT -, providing a software generic framework and middleware for a distributed content management and sensor-based real-time targeted content scheduling.
DGCT act as well as a distributor of video-analytic, people counting and 3D visualisation technologies and smart-cities related technologies for Asia market with customers in Singapore, China, South East Asia, Japan and India.
http://www.dgct.com
http://www.adooh.com
About CITI Lab
CITI is an academic laboratory associated with INSA Lyon and INRIA. The CITI Laboratory develops research activities bringing together computer science, networking, and digital communications to address the challenging issues related to the development of Internet.
This world scale network offers a seamless communication path between heterogeneous nodes (persons,objects, sensors, phones,…) in a heterogeneous architecture including wireless access, offering mobility, ubiquity and adaptability.
Cutting-edge technologies are expected in various fields to provide seamless, self-adaptive and secured solutions fitting with the specific constraints of many applicative frameworks. The full cross-layer expertise the CITI acquired during the past ten years makes it a very original, challenging and almost unique place in France.