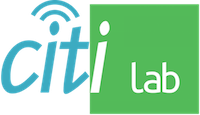 Subject
Anonymization of mobile phone data: algorithm design and impact on applications
Location
CITI Lab, INSA Lyon, Inria – Villeurbanne, France http://www.citi-lab.fr
Position
18-month postdoctoral fellowship
Start date
Fall 2016
Contacts and supervisors
Marco Fiore marco.fiore@ieiit.cnr.it
More info: http://perso.citi.insa-lyon.fr/mfiore
Razvan Stanica razvan.stanica@inria.fr
More info: http://perso.citi.insa-lyon.fr/rstanica
Salary
EUR 2,300 per month (net)
Topic
Applications are invited for one postdoctoral position on technical solutions for privacy-preserving publishing of mobile phone data.
The fellow will work on:
(i) the design of algorithms for the anonymization of datasets of mobile network customer trajectories;
(ii) the implementation of such algorithms in big data processing engines;
(iii) the evaluation of the resulting solutions on production databases provided by network operators.
The work will be carried out in cooperation with CNR-IEIIT, Italy, whose early solutions [1,2] will represent the foundations for the work carried out by the fellow, and with Orange, a major mobile network operator in France, who will provide real-world case studies where to apply the privacy solutions at scale.
[1] M. Gramaglia, M. Fiore, On the anonymizability of mobile traffic datasets, NetMob 2015, Boston, MA, USA, May 2015
[2] M. Gramaglia, M. Fiore, Hiding Mobile Traffic Fingerprints with GLOVE, ACM CoNEXT 2015, Heidelberg, Germany, December 2015
What we ask
– A PhD in Computer Science or related field
– Proven past experience in big data processing, preferably with Spark
– A strong publication record in relevant top-tier conferences and journals
– Fluency in written and spoken English.
What we offer
– A unique opportunity to work with massive, fine-grained mobility data
– The possibility to advance the state-of-the-art in the mobile data analytics field
– The prospect to publish at major venues in networking and data mining.
How to apply
– A CV
– A one-page research statement discussing how the candidate's background fits requirements and topic
– Contact details of two referees shall be sent to marco.fiore@ieiit.cnr.it and razvan.stanica@inria.fr
Applications will be reviewed until the position is filled